Isobionics® Santalol - the heart note of sandalwood oil
Isobionics® Santalol has a typical woody odor profile of Sandalwood oil and represents the heart note of sandalwood oil. It is a close alternative to sandalwood oil without a single gram of the endangered sandalwood tree. It is produced with our cutting-edge fermentation technology.
Top Benefits for our Customers
100% Biobased with renewable carbon
100% free of endangered sandalwood trees
Readily biodegradable
Based on renewable resources
Constant premium quality
Reliable supply, independent of weather or harvest conditions
Pesticide-free product*
Download Product Specific Data
You might be also interested in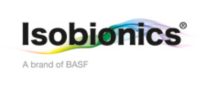 * Regular checks performed according to DIN-EN 15662. List of commodity/pesticide combination can be made available upon request.