At Isobionics® we are a highly innovative and strongly customer driven team focusing on natural aroma ingredients and passionate about the fragrance and flavor industry.
Our products are the result of an innovative and precise cutting-edge fermentation process, that allows us to create products that are free from pesticides and seasonal variability. We are proud to offer an extensive range of natural flavors and fragrance ingredients for the food, beverage, oral and personal care industries.
Join us on our journey to transform the flavors and fragrance industry with our exceptional range of natural products. Experience the difference that our commitment to purity can make in your products and delight your customers with the delicious taste and enticing aromas of our natural product range.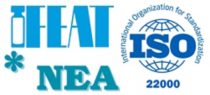 Quality
Providing our customers with premium quality ingredients is at the core of what we do. Our fermentation technology allows for strict control of processing conditions so that the quality of our natural aroma ingredients is consistently high. This technology also enables year-round production without any restrictions due to weather or harvest conditions. The result is the most important advantage for the F&F industry: the reliable availability of natural ingredients for our customers.
Our Isobionics® Natural products are natural according to the (EC) No 1334/2008, Article 16 for EU, CFR 101.22(a)(3) for US and ISO 9235 standards, as well as certified as Kosher, Halal and food grade.
We are ISO 22000 certified and a member of FEMA, IFEAT and NEA.
Our sustainability promise